Freight Markets Are Cyclical: How to Prepare for the Next Market Shift with Loadsmart Managed Transportation
by jpallmerine
While things appear favorable for shippers right now, no one is forgetting how difficult the pandemic years were for most companies' supply chains. Costs spiked, and capacity became painfully tight in an instant, it seemed.
After the wild ride of getting through COVID, the market saw an abrupt shift over the past year in the other direction. While shippers should get a pass for a few stumbles during the pandemic, it's been an easier time for most companies' logistics operations of late.
Yet even as good as things are right now, experienced logistics professionals know an inevitable freight market shift will happen at some point — with some in the industry predicting more difficult times as soon as 2024. By the end of 2023, Loadsmart's long-term spot rate forecasts calls for prices to rise to $2.6 and continue upward through 2024.
The Time to Prepare Is Now
Waiting for the next market change isn't an option, especially given how many companies were unprepared for the pandemic-led disruption a few years back. In the image below, taken from our recent survey with FreightWaves, it was found that the lower end of the mid-market segment (with freight spends of $15 million-$49 million) experienced tech stacks that fell short most often. In that group, 60% of respondents reported their technology wasn't prepared to handle the freight boom.
This is not to say the markets should expect anything near as bad, but there are specific questions all company leaders should be asking right now to get ahead of the inevitable.
Companies should be constantly analyzing their transportation data and evaluating how well-prepared their logistics networks are for the current and future market conditions.If you are a supply chain executive, here are the questions we suggest you ask yourself right now, and some ways to know your logistics operation is where it needs to be.
Review Your Logistics Network Performance
There are four areas where companies should evaluate their operations post-pandemic.
Service Performance: How has your logistics performance fared? Can your company answer that in a quantitative way? There are no 'feelings' about what has been good or bad. With more capacity on the market, and carriers hungry, every shipper should have seen an improvement in on-time delivery and lower rejection rates, for example. Whether it's your transportation team or a 3PL, executives should have a clear report comparing current and historical performance.
Costs: Have your shipping costs come down with the market? They should have. Being locked into high-rate contracts or not making the effort to take advantage of better rates over the past year is a problem. Assessing things like how well are you procuring freight in comparison to the market or ​​how well are you maximizing space, modes, and routes to lower costs can help you understand your expenses better, and help you plan for meeting a specific budget. (All of that can be costly and time consuming in itself. Using our free Transportation Savings Assessment we can do the work for you.)
Employees: Did you have the right employees in place? The last few years have also been a good opportunity to identify gaps in employee skills and experience that have been a limitation on how your company has performed. The results (good or bad) your company has seen are largely a reflection of the skill level of your team.
Technology: Did your technology let you down or support your operations? Creating more efficiency in your shipping processes should have been a no-brainer over the past year. Technology, used right makes it easier to find capacity, lower rates, with vetted carriers, who will provide better service.
As part of the FreightWaves survey, we found that approximately 41% of mid-market shippers are reviewing freight management technologies, while 15% are reviewing procurement technologies. Shippers are sure about wanting to make changes that will make doing business easier and more efficient ahead of the challenges that accompany busier seasons, like rising costs and tighter capacity
These questions should have straightforward answers. If not, it's a red flag that your company is not prepared for any good or bad that's to come for the marketplace. Any unanswered questions are gaps in the way your company is managing the logistics function.
Positioning Your Logistics Operation for the Future
So, how did you stack up when you looked at your service, costs, experience, and technology?
The important thing right now is to look forward, it's no use dwelling on what hasn't worked but think about where to do better. Remember, freight markets are ALWAYS cyclical so you need to be prepared for the next upswing.
Here's how to know you are ready.
You have 'resilient' rates, This happens when your company is protected against rate upswings while also being able to take advantage as rates come down.

Your people are your strength. An experienced team that has seen ups and downs in the market is invaluable as markets change.

Access to capacity is assured. Contracted rates are meaningless without trucks that pick up, so having a process to ensure capacity at appropriate rates in all markets is a requirement.

You're able to manage effectively. Setting up processes to measure your performance through data and reporting is the key to continuous improvement and course correction when times are difficult.

You are constantly learning. As we've said, freight markets are cyclical and always changing, so having industry connections and resources to let you in on 'what's next' is a necessity.

Technology-first is your motto. With the people part taken care of, shipping technology is the key to a flexible, efficient, and prepared logistics operation.
The Solution: Managed Transportation Services from Loadsmart
It's not an accident that any list of ways to be prepared for what future freight markets have in store for shippers aligns well with the strengths of the Managed Transportation Services offered by Loadsmart.
People, performance, cost management, and best-in-class technology are core parts of the Loadsmart solution. And preparedness for helping our customers to excel in up or down markets are too. In the midst of 2023's freight contraction, FreightWaves partnered with us to gauge shippers' readiness for the market's revival, transitioning from the present subdued demand to a forthcoming growth phase. The findings spotlight actionable steps shippers can take to ensure they remain agile and adept at overcoming future challenges. Download the exclusive report now for comprehensive insights.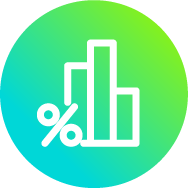 Are Shippers Adapting to Market Changes?
Find out in our report with FreightWaves 👉
Download the Report!